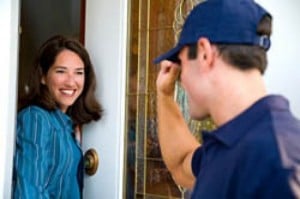 A bed bug inspection by the Chandler Bed Bug Experts is your first step to determining if you are dealing with a bed bug infestation or something else.
We specialize in detecting and eradicating bed bug infestations with over 8,000 properties treated across the Valley.
If our Bed Bug Expert finds evidence of bed bugs during the inspection, an estimate for treatment will also be provided and any questions about the treatment will be answered.
Bed bugs are on the rise and they will not go away on their own. You will have to deal with far less bites if you get treatment before bed bugs spread to other rooms and living areas of your home.
To schedule a bed bug inspection with the Bed Bug Experts, call 480-771-6395.
Our Chandler Bed Bug Inspection Process
Our bed bug inspection consists of checking all rooms for evidence of bed bugs. We are not just searching for live bed bugs, but also skin casings, bed bug feces, and bed bug eggs. We will also search in living areas like your living room where sofas, chairs, and other furniture may be. These are all areas that bed bugs are attracted to due to them being near their source of food.
Common indicators that you have a bed bug infestation includes:
Live Bed Bugs: An adult bed bug is reddish-brown with a long, oval-shaped body that's about the size and shape of an apple seed
Bed Bug Feces: Bed bug feces/stains are from digesting blood and clustered in groups in areas that bed bugs inhabit. Spots will smear if wiped with a wet rag
Bed Bug Skin Casings: Bed bugs go through five stages of maturing and will shed their skin each time. Bed bug skin casings look similar to bed bug eggs
Residential & Commercial Bed Bug Inspections
We can inspect all types of properties from houses to apartment complexes and large warehouses. We have also treated many medical and sober living facilities. If you suspect you may have bed bugs, call us to schedule a bed bug inspection.
Our licensed and trained Bed Bug Experts will thoroughly inspect your property for any evidence of bed bugs. We will share all of our findings with you and can go over the two treatment options if we find bed bugs.
Both treatment options we offer are 100% guaranteed to work and a 1-year warranty is offered with our bed bug heat treatment. Our second option of pesticide/chemical application comes with up to a 6-month warranty.
The main differences between the two are the cost of treatment and the amount of time it will take to start working and killing your bed bugs. A heat treatment will provide instant, same-day relief because we heat the residence up to 150 degrees which kills all bed bugs and eggs. The chemical/pesticide option takes up to 30 days because all bed bugs and eggs much hatch and make contact with our applied chemical/pesticide.
While the chemical/pesticide option is much cheaper, many want to get rid of their bed bug infestation immediately and opt for the bed bug heat treatment. When we provide a heat treatment, we also lay down a chemical/pesticide barrier for ultimate protection.
What to Expect After Bed Bug Inspection
If we discovered bed bugs during our inspection, then we will provide you with an estimate for treatment as well as a preparation checklist for the treatment you decide to go with. Preparations for both treatments include tasks like removing bed linens, removing clothes from dressers, removing heat-sensitive items, etc.
Preparation methods are slightly different for each treatment but the Bed Bug Expert can go over each treatment process with you in detail after the inspection.
If we did not find bed bugs during your inspection, we will be very happy to share that news. While exterminating bed bugs is our business, we always enjoy sharing the good news that no evidence of bed bugs was found and you were actually seeing carpet beetles or showing mosquito bites instead of bed bug bites.
Questions About Chandler Bed Bug Inspections?
If you have questions regarding our Chandler bed bug inspections, please give us a call at (480) 771-6395 or send us an email.
Bed Bug Customer Testimonials
"These guys were so great! I was so embarrassed and uncomfortable with having bed bugs, they made me feel very comfortable and took care of our small infestation very quickly!"

Rating:5 of 5
Sincerely, Tassy B.
view more testimonials…