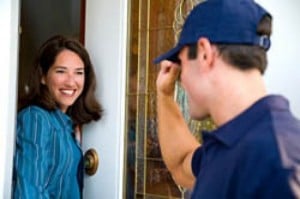 Once you have gotten rid of a bed bug infestation, you are often left with furniture that has bed bug feces and spotting.
In addition to providing treatments, Chandler Bed Bug Expert can now also remove bed bug infested furniture and mattresses.
We provide 100% free estimates for bed bug furniture removal and mattress disposal. For an estimate call 480- 771-6395. We provide service to all of Chandler and the entire Phoenix metropolitan area.
Your furniture will get spots from bed bug excrements. These often look like small black spots often found on sheets, mattresses, or bedsprings. Most of the time evidence of bed bugs can be found near beds, including dead bed bugs, shedding skins, and bed bug eggs.
Types of Bed Bug Furniture We've Removed
We have helped hundreds of customers already with removing furniture like mattresses, box springs, dressers, nightstands, couches, and more.
This is not just available to customers who have hired us to provide bed bug treatment. If you used another company to get a bed bug treatment done but still want us to remove your bed bug infested furniture or mattresses, we are happy to do that and here to help.
Furniture Removal & Mattress Disposal Valleywide
Our furniture removal and mattress disposal services are available to the entire Phoenix metropolitan area. We can provide our services to all types of properties including homes, apartments, condos, offices, and more.
The cost of this service will depend on how much furniture we are removing. You can call us at 480-771-6395 for a free estimate.
Bed Bug Customer Testimonials
"Absolutely amazing! From the moment I first spoke with Anthony over the phone to our final follow up appointment, he exceeded any expectations I had. We opted for the heat treatment and after two weeks of not sleeping, I was finally able to rest after completion. Highly recommend if you encounter an issue with bed bugs. Thank you so much Anthony!"

Rating:5 of 5
Sincerely, Yasmir P.
view more testimonials…